Pulled the card yesterday and placed a few cameras in places of interest to me. This 8 point with what looks to be a small kicker on his right g-2 has been showing up a lot. Just no daytime pics yet. But the acorns are starting to drop so we will see what happens. He has really good tine length and great beams.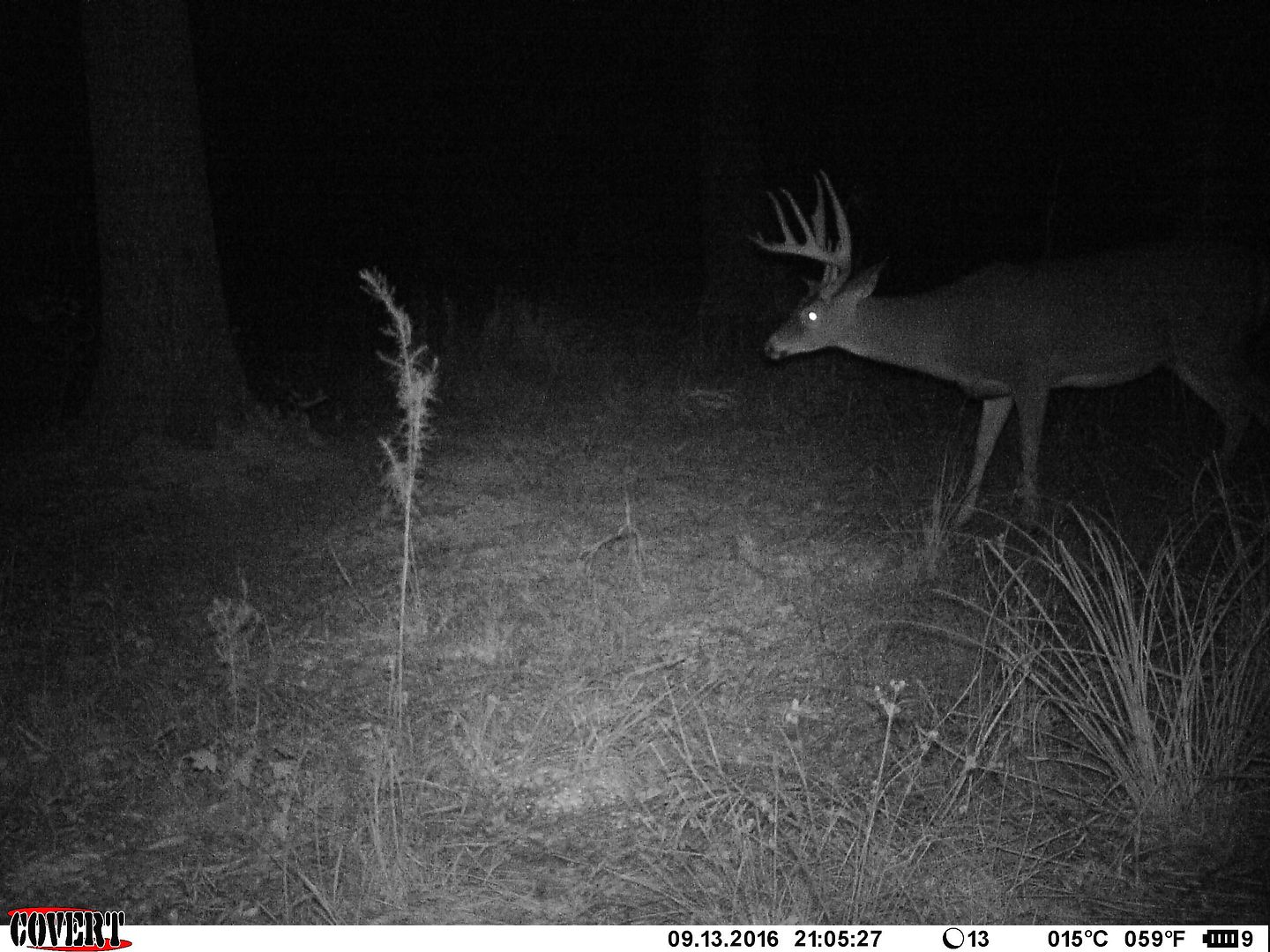 y buck
Posts: 123
Joined: Wed Feb 03, 2016 1:43 am
Location: Lewes delaware
---
fine looking deer rite there
[flash=]slayer of all edible fishes and deers[/flash]
6 pointer
Posts: 476
Joined: Thu Feb 20, 2014 9:31 am
---
8 Pointer
Posts: 645
Joined: Fri Mar 18, 2016 2:55 pm
Location: Port Norris, NJ
---
Man that looks just like a buck I chased two years ago if he were still alive.

Sent from my SAMSUNG-SM-G900A using Tapatalk
Tim

Stick and string, how I do my thing....
12 Pointer
Posts: 1151
Joined: Mon Mar 17, 2014 8:30 pm
Location: NJ
---
Man tough call he has a great frame but looks young to me. He looks 3 so another year or 2 he could be a monster but obviously I don't no the pressure around your area.
Droptine
Posts: 3257
Joined: Thu Sep 13, 2012 5:31 pm
Location: Central NJ
---
Droptine
Posts: 3381
Joined: Thu Oct 04, 2012 7:43 pm
Location: Philadelphia
---
*lol*, He didn't make it!!!!!!!!!
y buck
Posts: 123
Joined: Wed Feb 03, 2016 1:43 am
Location: Lewes delaware
---
---
Who is online
Users browsing this forum: No registered users and 5 guests