Well I pulled the card on my spot I picked to hunt this year. Its looking better every day. I still haven't found a definite shooter but the amount of deer I have in the area is crazy. Bumper crop for next year. I hope they stick around for a while.
This one I already have pics of. He seems to like the camera. I think I may call him " Hollywood ".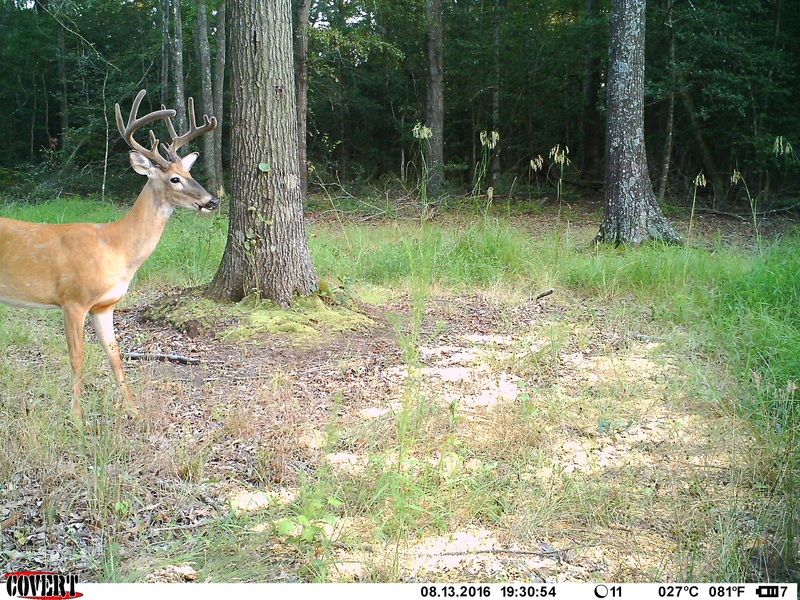 This deer I think I am gonna call " crow foot " because of the 2 kickers on his left G-2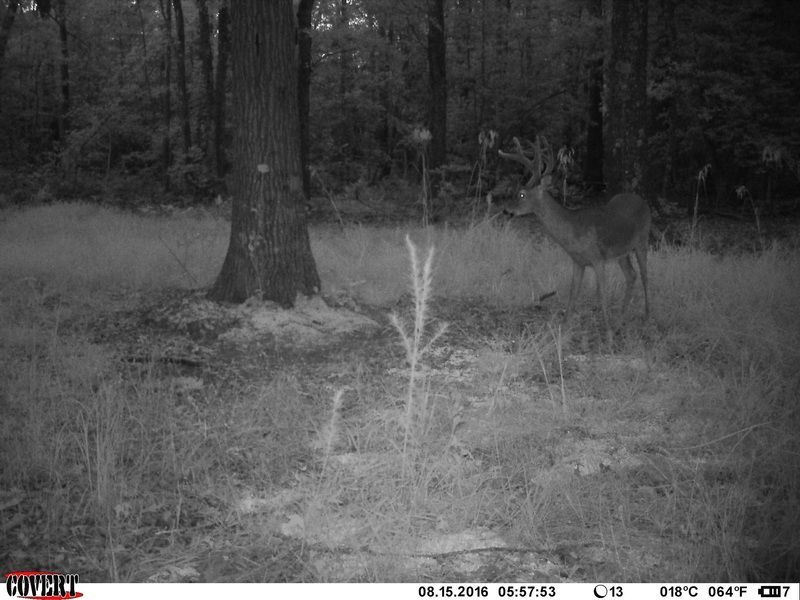 This bachelor group I am gonna have to get more pics of. A few nice deer in there and all different from the ones above. Just cant get a good look at them yet. The 8 point in front will be nice if he gets some tine length next year. I think I will call him " Luke " because of his squinting eyes in the picture. I was thinking of cool hand luke *lol*
Then we have this deer. He is and 8 point also but he seems to have a little more mass and tine length than the others. He is real nice but I know there are bigger around. I do like the long brow on him. I think I will call him " hard decision "!!!!!! since he will be hard to pass with the bow but we will see what else shows up. Its just getting good.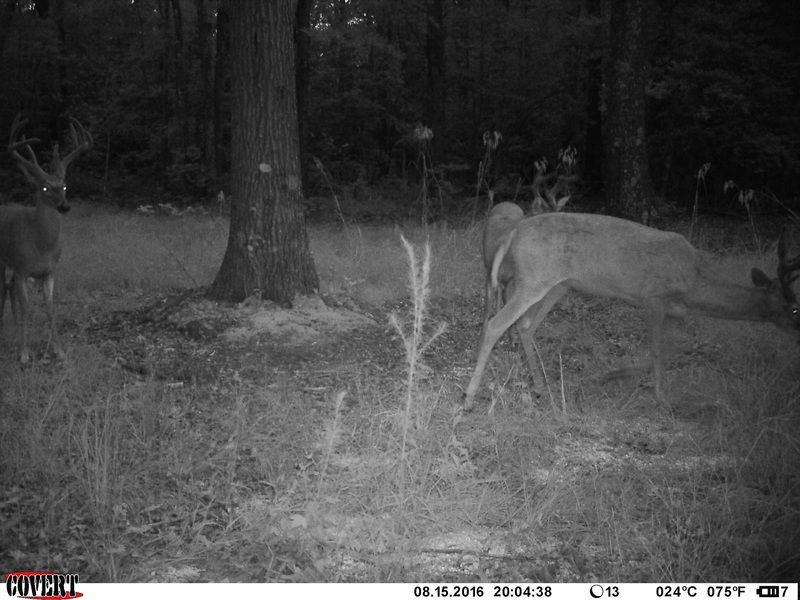 y buck
Posts: 123
Joined: Wed Feb 03, 2016 1:43 am
Location: Lewes delaware
---
Nice bucks, What model Covert are you using. All those pics look Good.
ODV Moderator

2013-2014 season Predator Champs

2017 Pikerel Contest Champs
Droptine
Posts: 4004
Joined: Tue Nov 20, 2012 9:04 am
---
That camera is and MP-E5. Its and older base line model... I have a few of them and the MP8's and love them all. I liked the MP-E5's better because of the price. I don't need to spend the extra money just to have a small screen inside that you cant see the pictures on anyway *lol*
y buck
Posts: 123
Joined: Wed Feb 03, 2016 1:43 am
Location: Lewes delaware
---
Nice bachelor group of Bucks.
12 Pointer
Posts: 1553
Joined: Sun Nov 18, 2012 6:35 pm
Location: Philadelphia
---
8 Pointer
Posts: 645
Joined: Fri Mar 18, 2016 2:55 pm
Location: Port Norris, NJ
---
Nice deer man! Good luck!!
Droptine
Posts: 3466
Joined: Tue Sep 11, 2012 9:55 am
---
nice man but do you have any pics of the big boy you let walk last season hopping he made it for yea to get this season
45 lb Hoyt Dorado Recurve ( at my draw length its right about 50 lbs)
500 Gold Tip traditional xt arrows
Grizzly Stik silver flame and Maasai broadheads

SLAYEROFDEER
Stickbowkilla
Droptine
Posts: 3496
Joined: Wed Apr 03, 2013 4:02 pm
Location: New Jersey
---
Beauties, but you're killing me. I've never seen a buck like those down here.
My biggest fear is that when I die my wife will sell my guns and fishing rods for what I told her I paid for them.
6 pointer
Posts: 502
Joined: Fri Apr 04, 2014 8:05 am
Location: Somers Point, NJ
---
Turkeyboy, are you referring to the big boy with the beams that turn down like drops on the end??? If so that is on a different farm. I will be headed over there soon to start setting up... That farm is all corn and there isn't much woods so we didn't scout it yet. It wont be long and they will have the corn cut. Then we will start watching that farm.
y buck
Posts: 123
Joined: Wed Feb 03, 2016 1:43 am
Location: Lewes delaware
---
---
Who is online
Users browsing this forum: Bing [Bot], Google [Bot] and 4 guests